The Humana 2018 Bold Goal Progress Report highlights details, insights, and statistics surrounding the Humana 2020 Bold Goal of making the communities they serve 20% healthier by the year 2020.
As the program continues to grow and succeed, new communities are added to the program. While programs and partnerships are developed to meet the uniques needs of each community, the communities together form one strong program. This line of thinking became the driving concept for this year's report. 
By identifying and illustrating commonly-known destinations within each city, we formed a city block from each community. These city blocks fit together perfectly, creating one larger city, representing the common, holistic goal for more healthy days. 
This project features custom isometric illustrations, a bold display typeface created specifically for this project (Kentuckiana), information hierarchy layout, and custom isometric infographics. 
Below: Cover pattern and final cover, side by side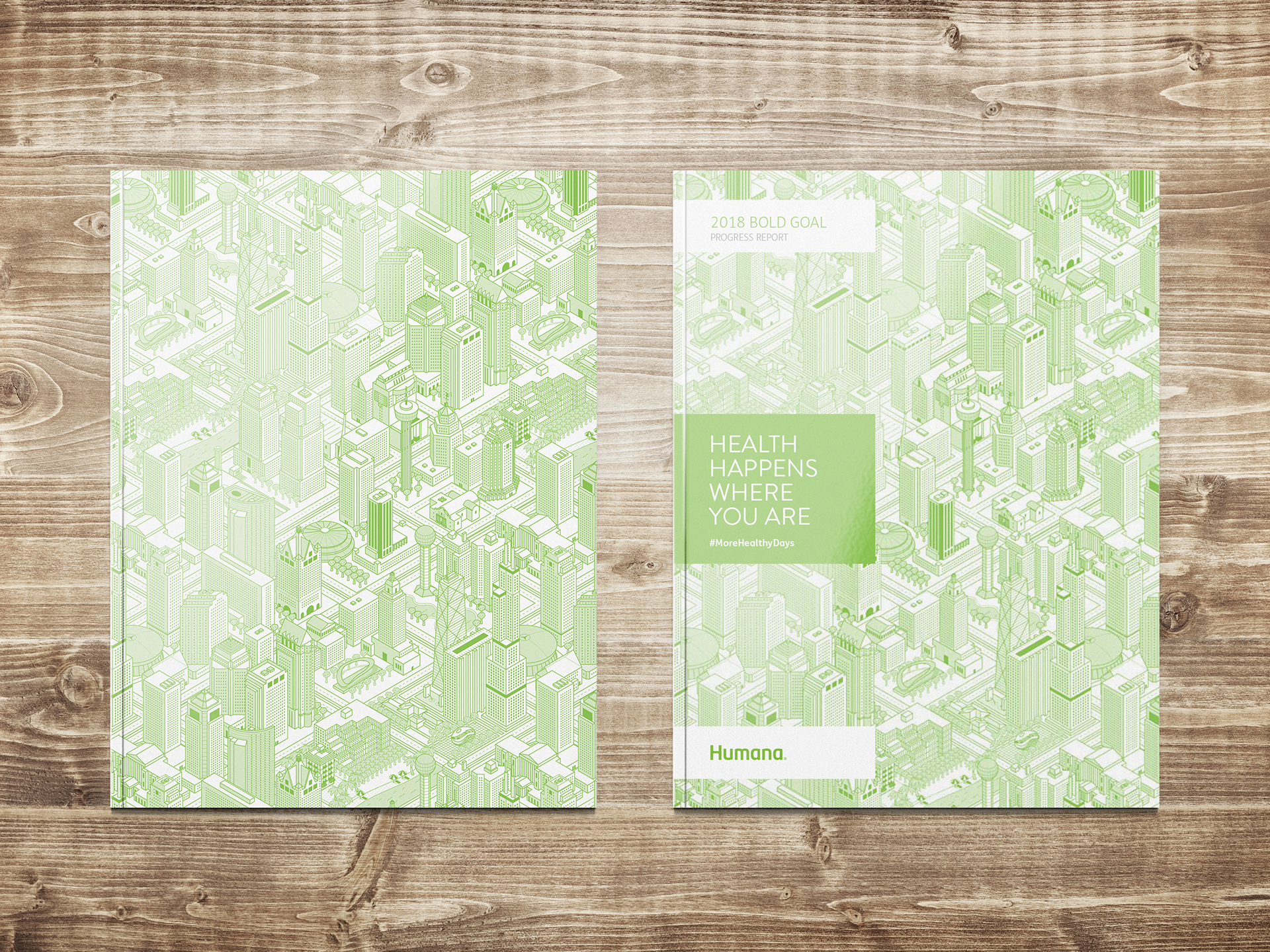 Below: Cover, with interior spread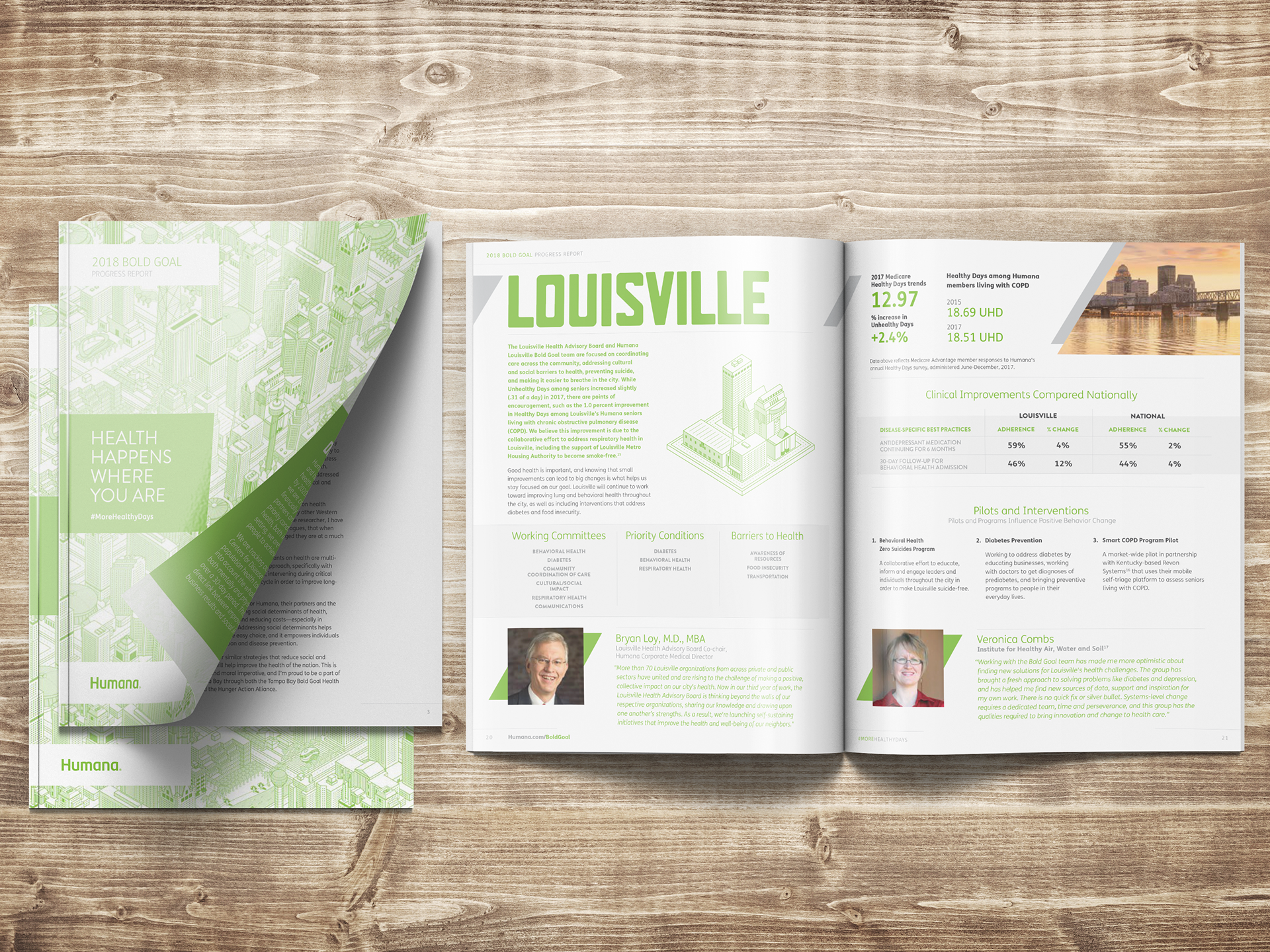 Below: Each community illustration, separated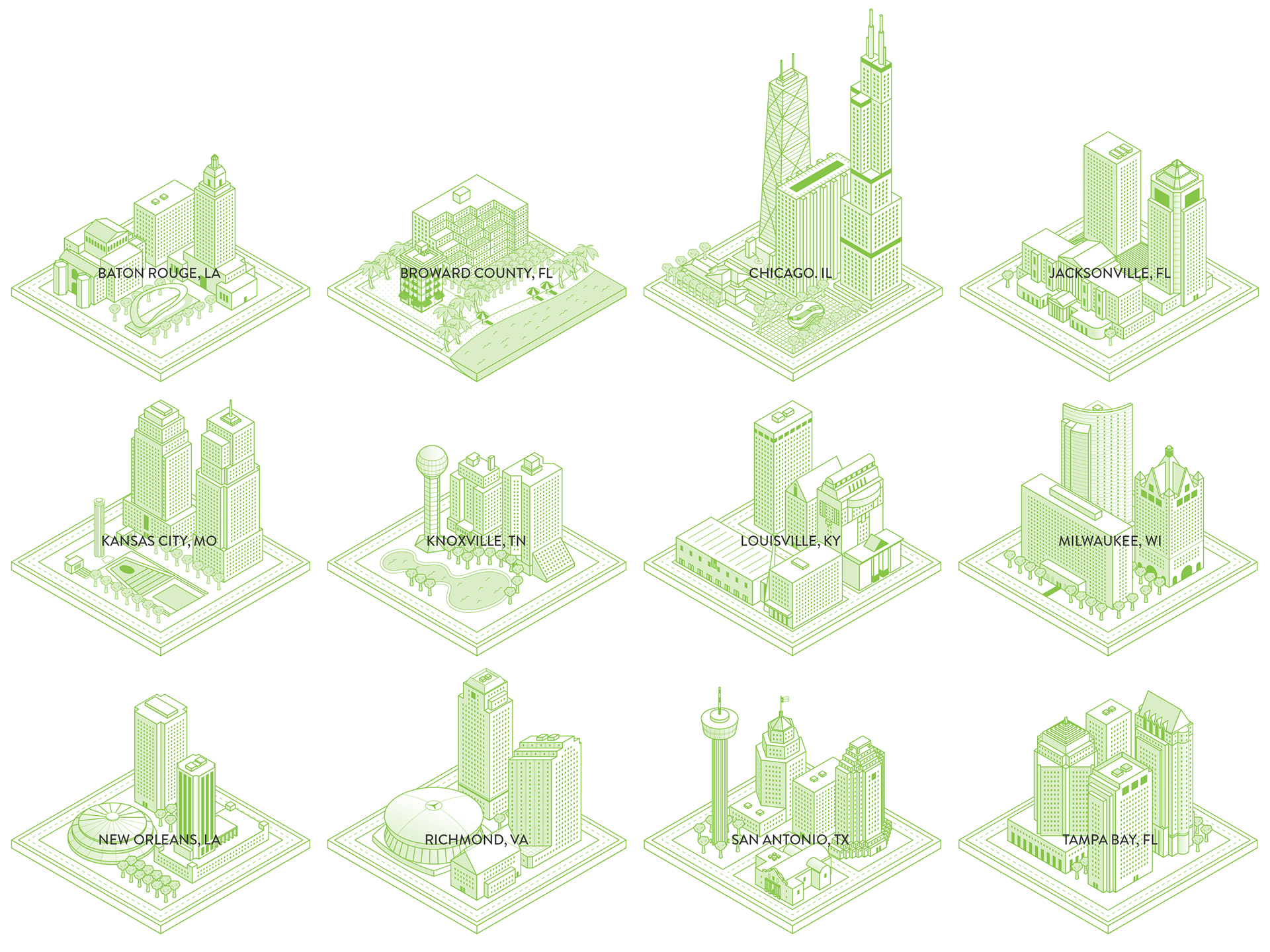 Below: Each community also is extrapolated from the report and distributed as a four-page  brochure. For these covers, we made the city pattern light gray, while enlarging and highlighting the illustration relative to the brochure.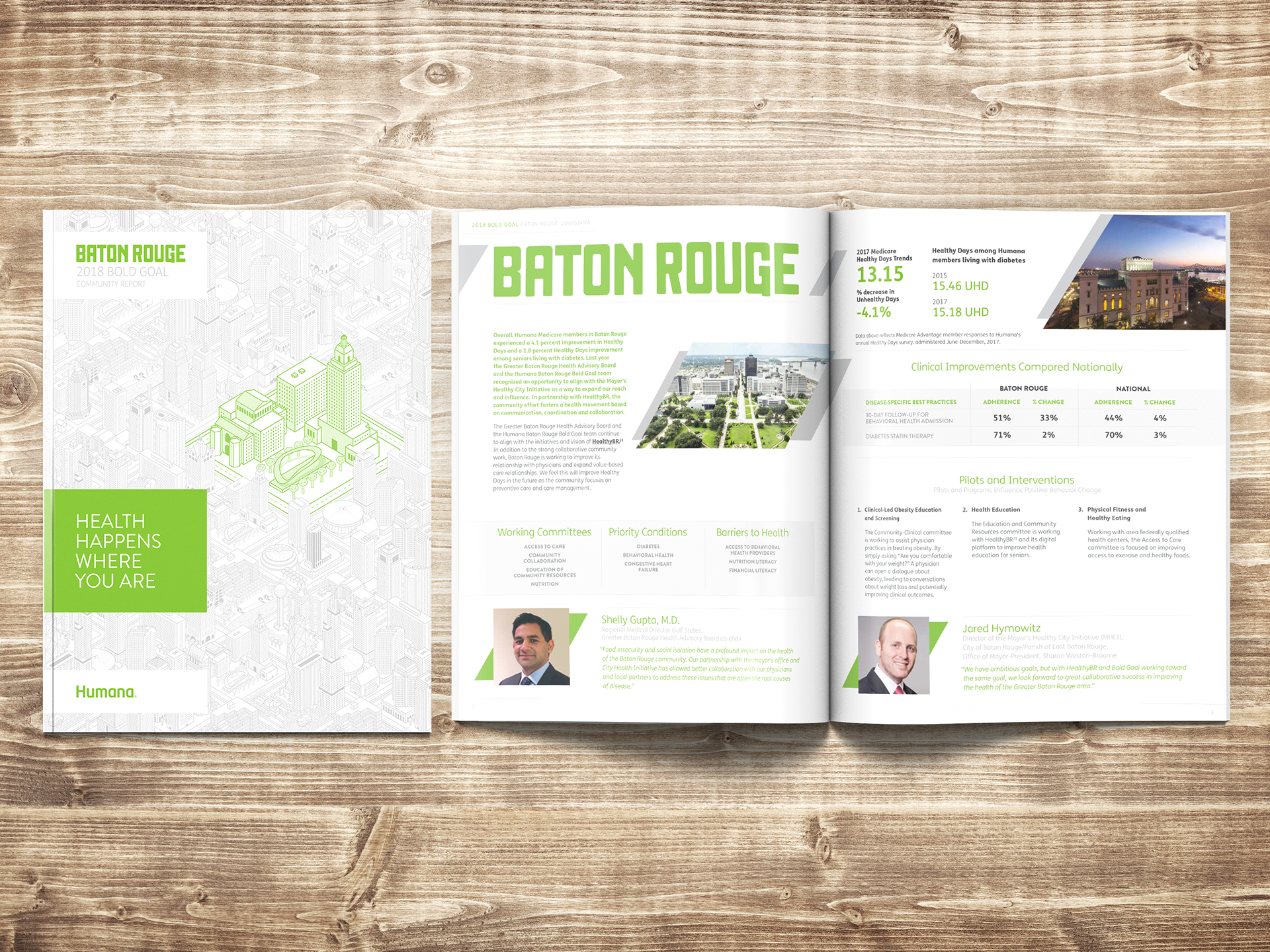 Below: Kentuckiana Typeface, created for this report