Wel at Humana, a new state-of-the-art fitness center in downtown Louisville, KY, needed to create an atmosphere in which everyone would feel welcome. For us that meant not too average, not too affluent, and not too beginner. Using graphic elements as a unifying stitch, we created a canvas upon which we could paint all people with the same brush. At times, the images explode off the medium, while at other times they seem almost ethereal. Regardless of the feeling you get when you walk inside, you know it is a place where Everyone is WELcome. 
All of the environmental branding shown below was created by the Wel at Humana design team at The Hive, the internal creative agency of Humana.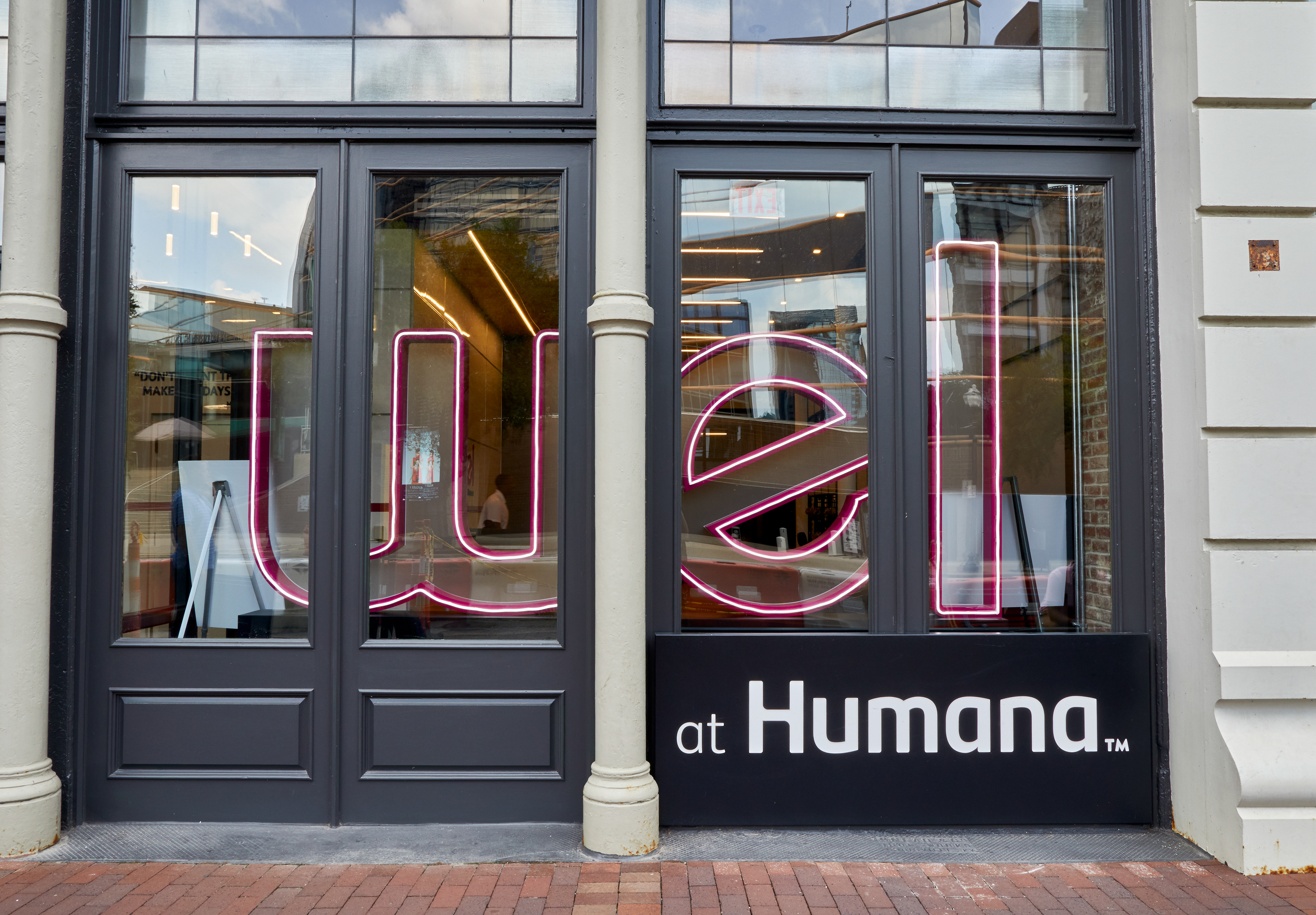 Screens placed strategically throughout the space reinforce the brand message and style.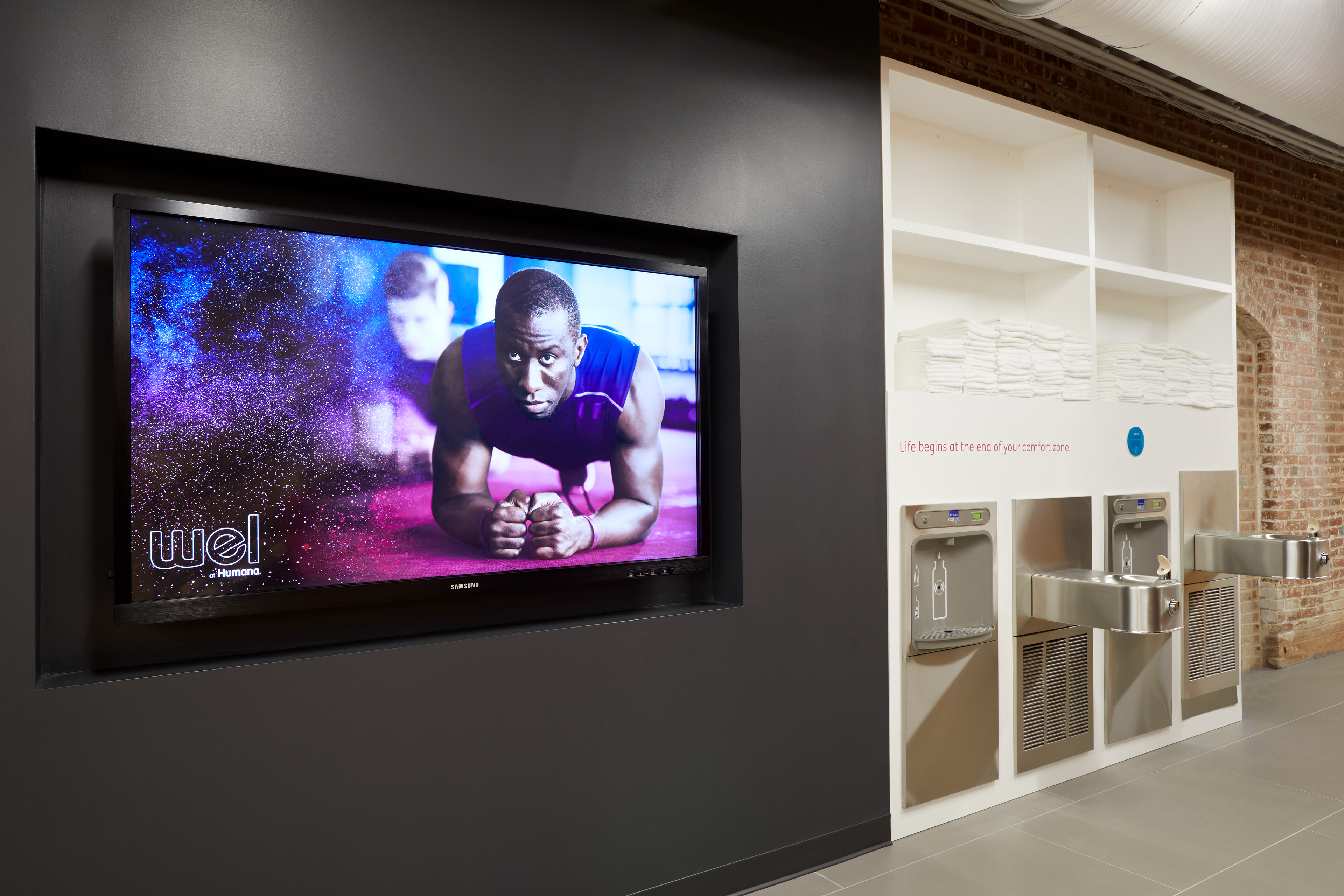 A colorful powder explosion is juxtaposed by exposed brick and wood elements, giving the space a modern connection to the traditional.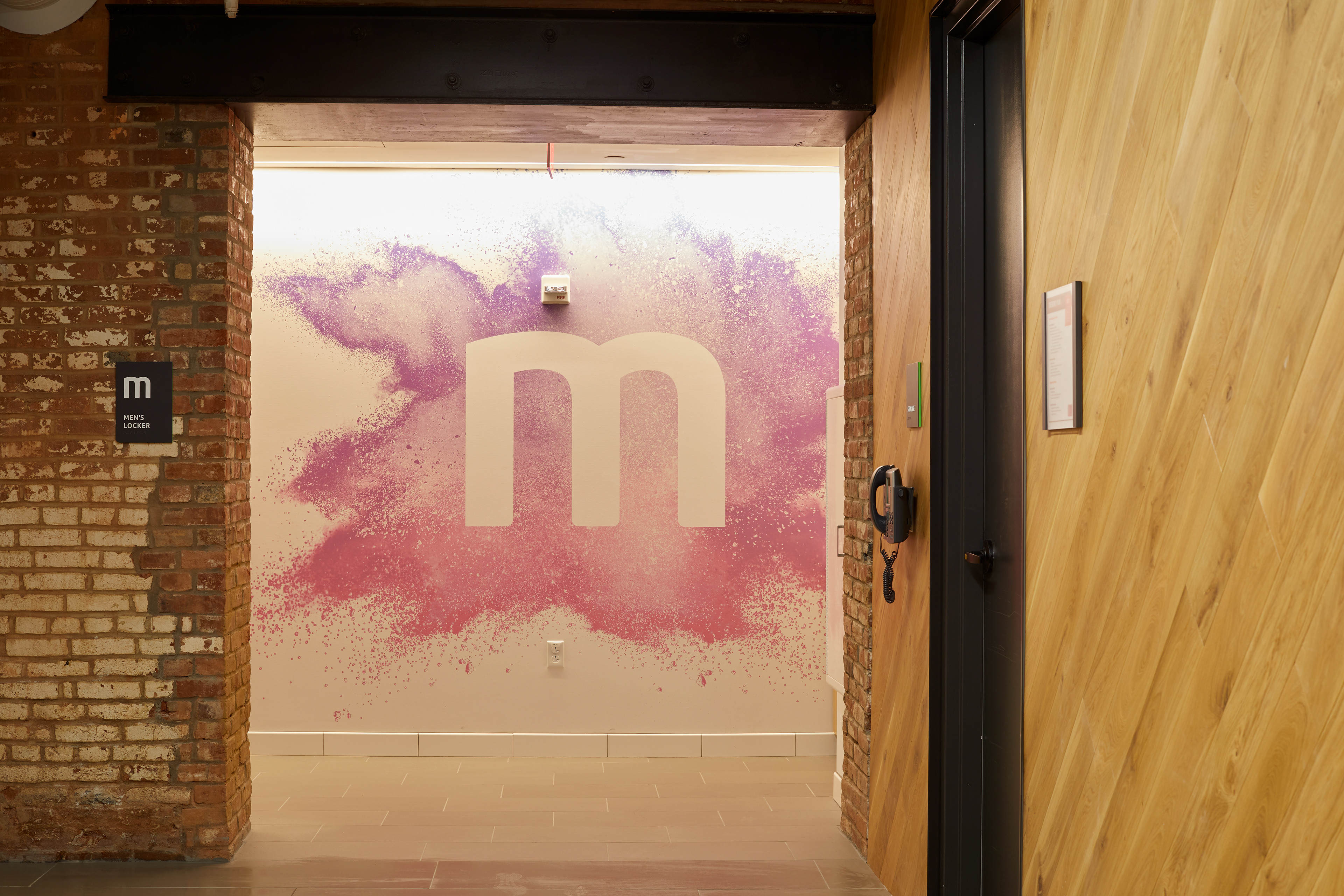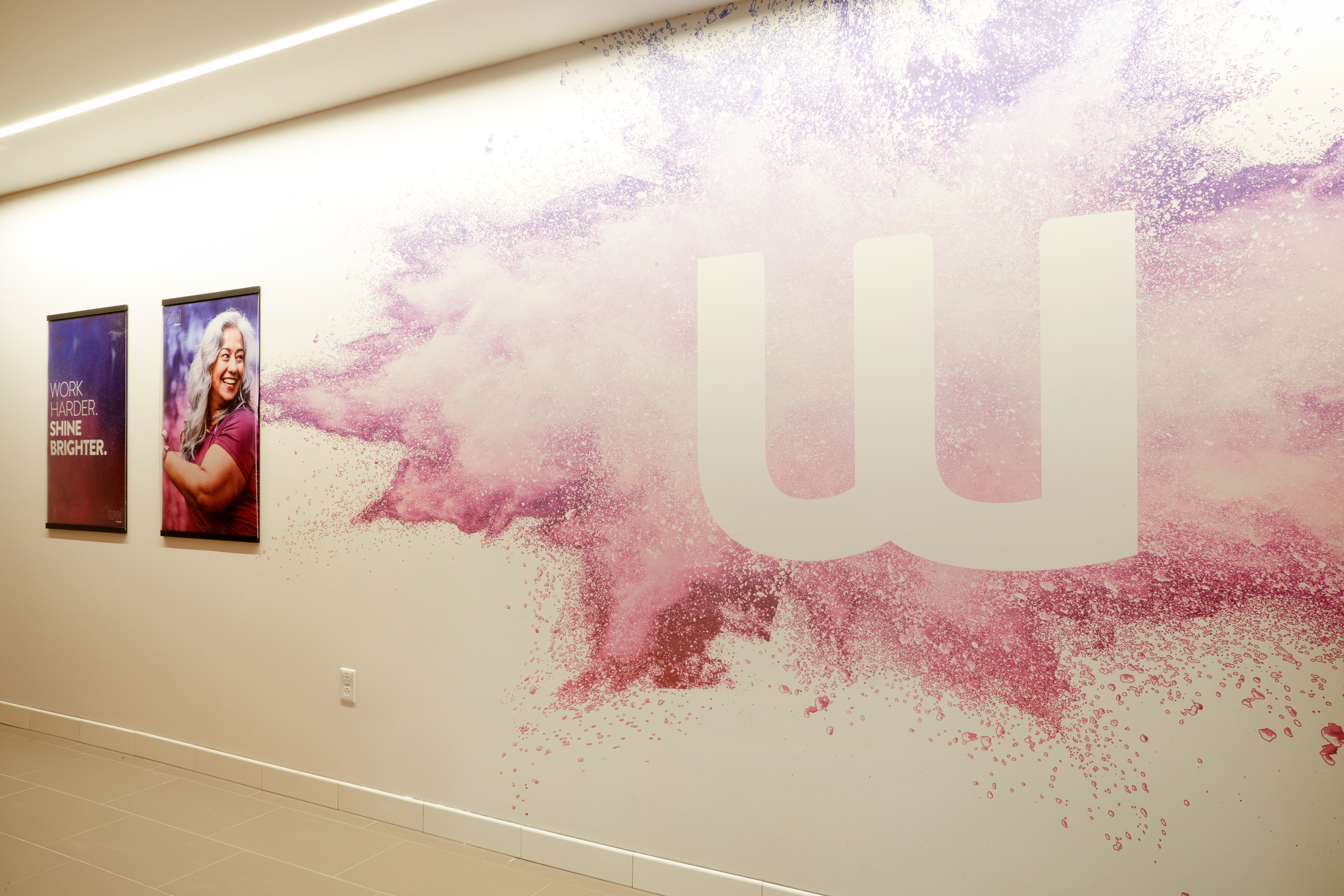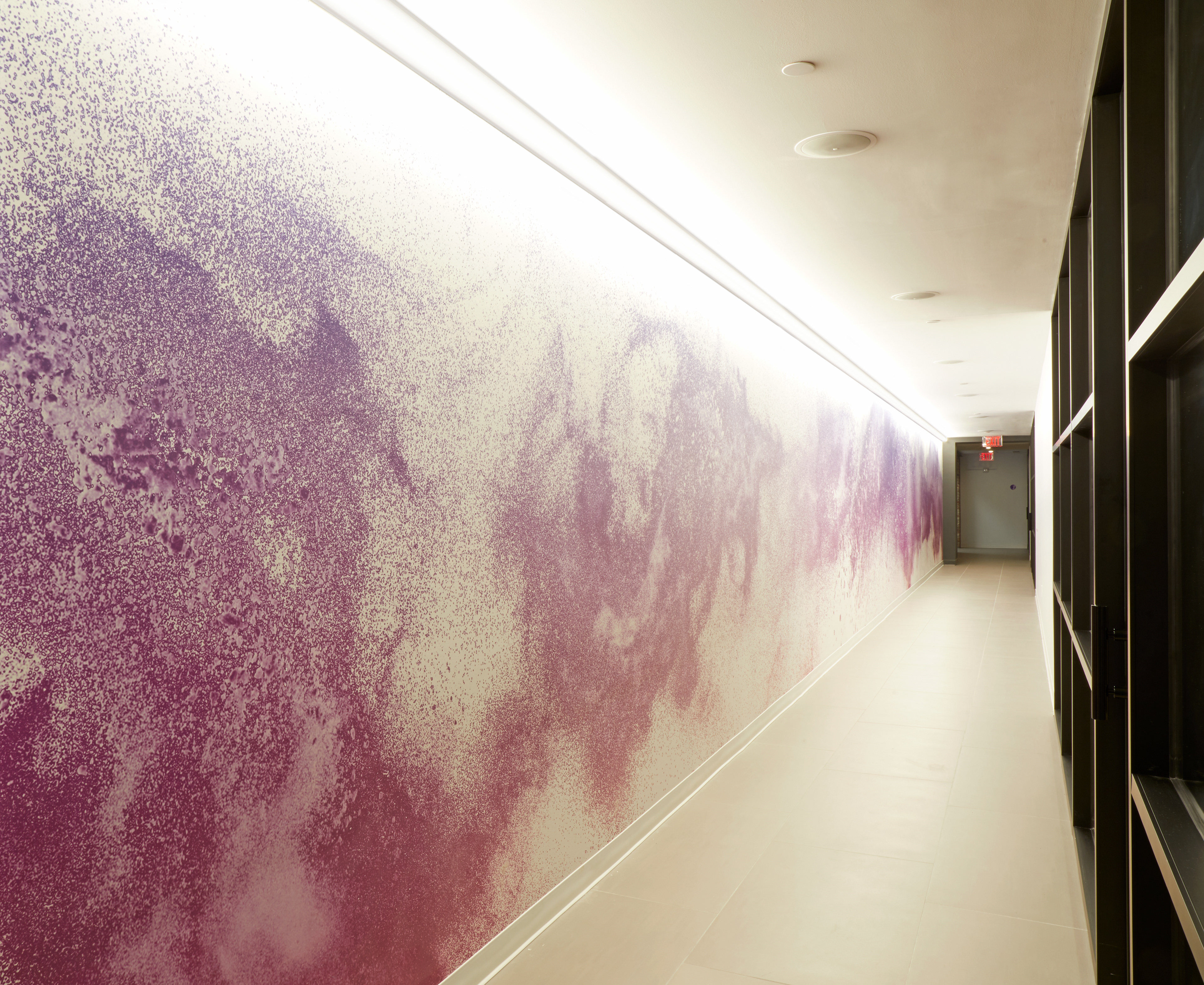 The FuelWel station utilizes an exertion v. duration chart that members can use to determine the level of meal they need to "refuel."