welathumana.com
Wel at Humana is a top-quality fitness facility located in Louisville, KY, and set to open in Summer of 2018. As a part of a total branding project, the Wel at Humana website highlights inclusion and diversity as a top-priority. The visuals cater the concept of equality, uniting everyone through the Wel Blue to Wel Plum gradient overlays. The powder explosion is a strong branding element, which emits feelings ranging from intensity to introspection. 
Everyone is Welcome in this gym, so our words and visuals reflect that message.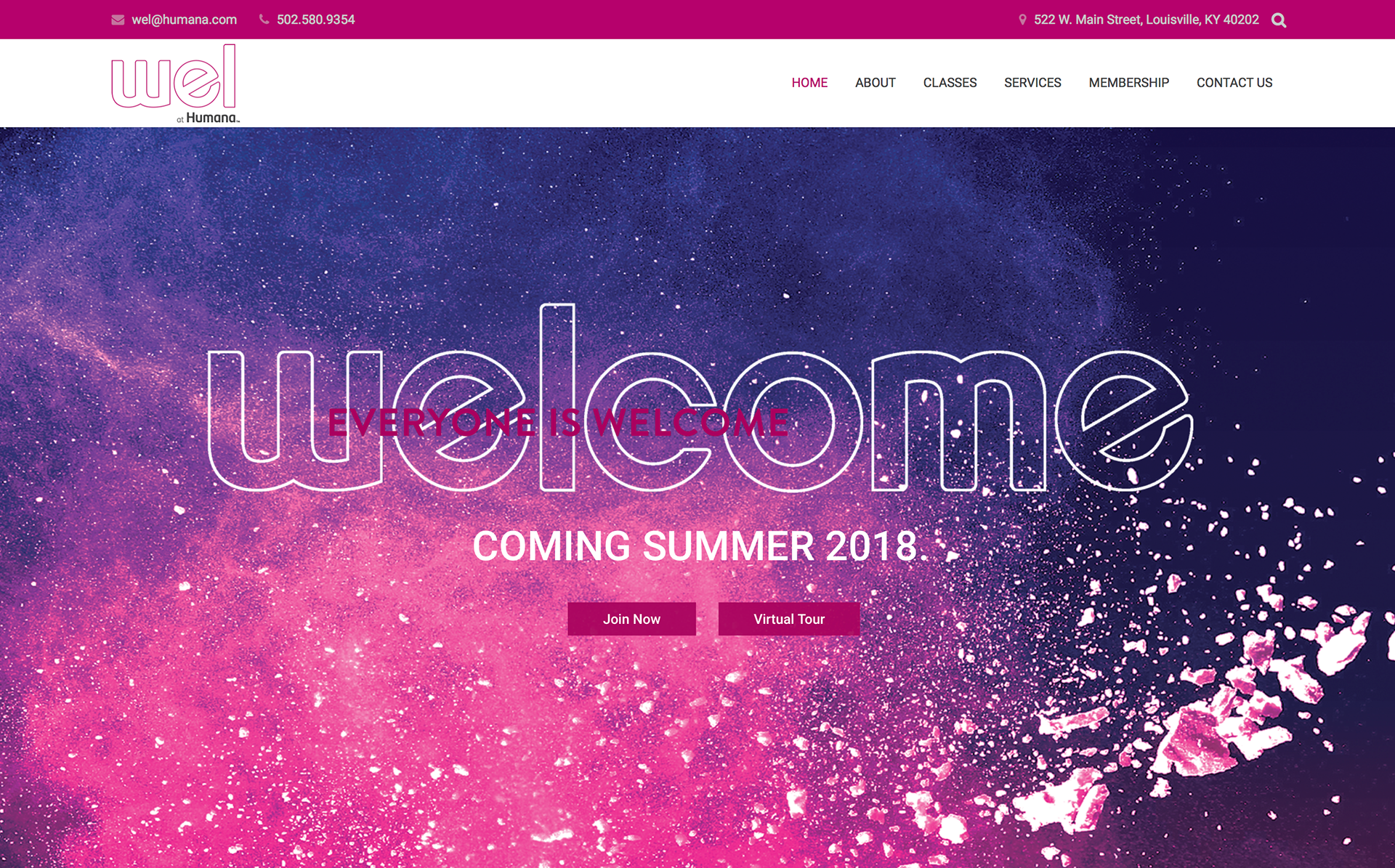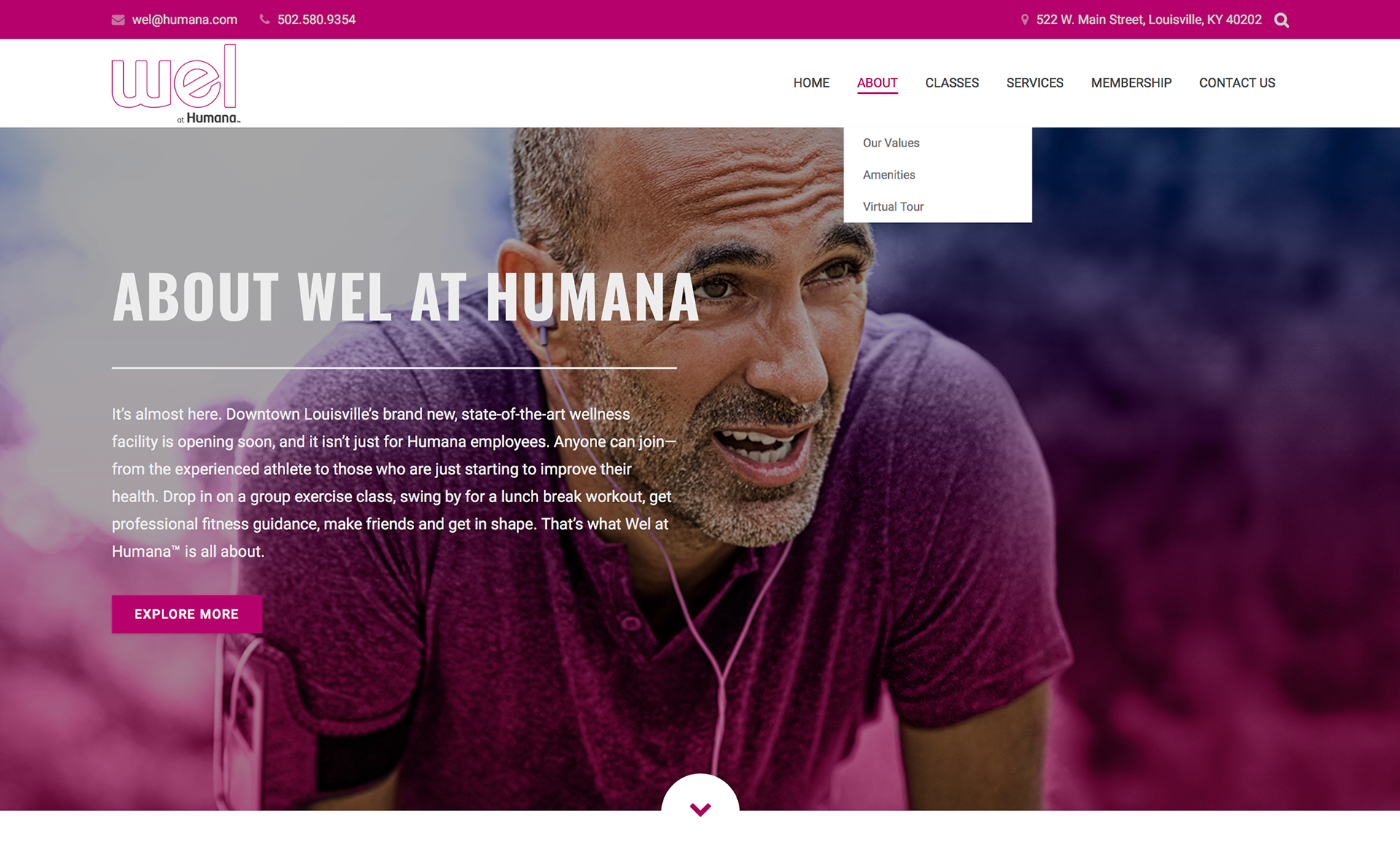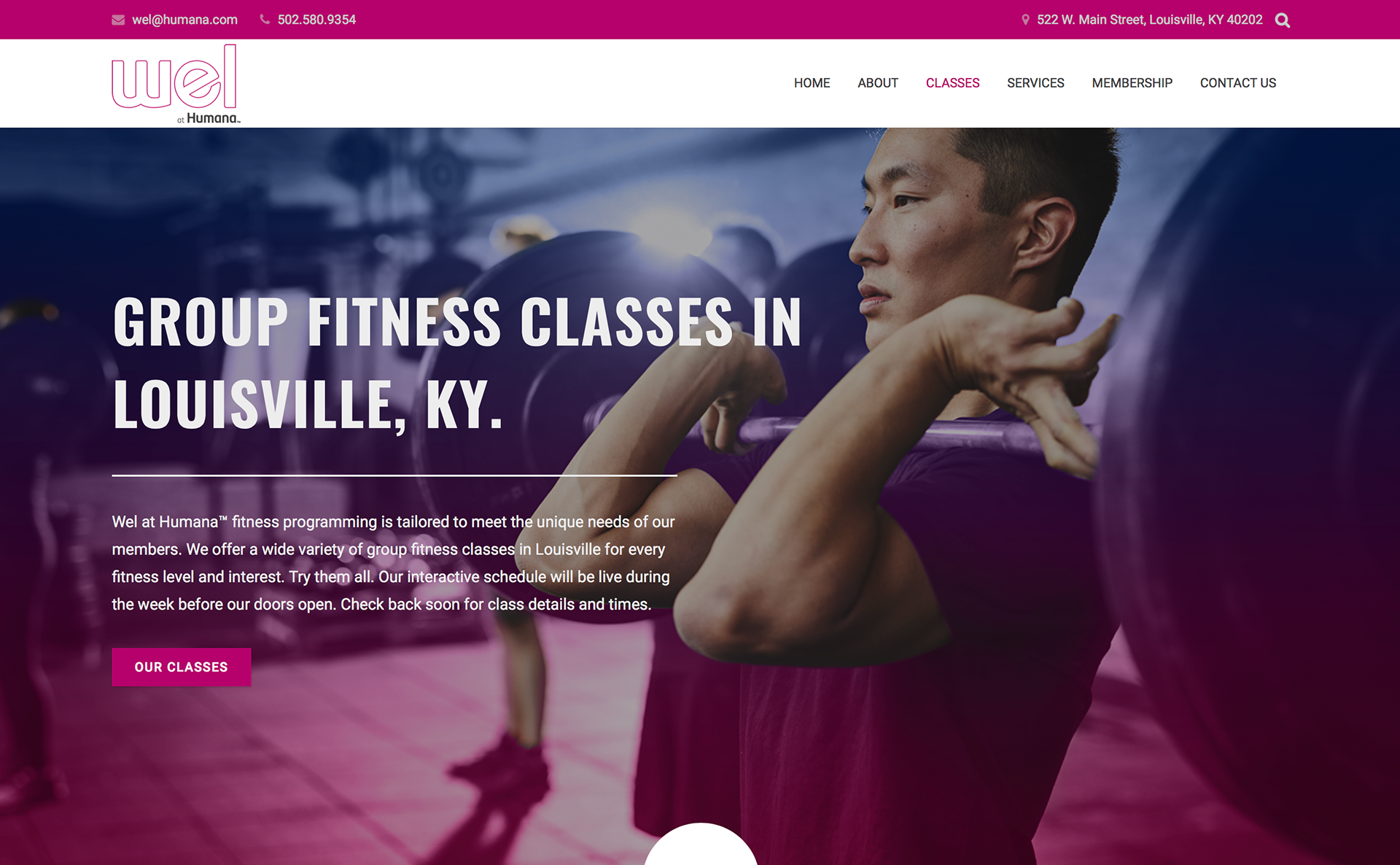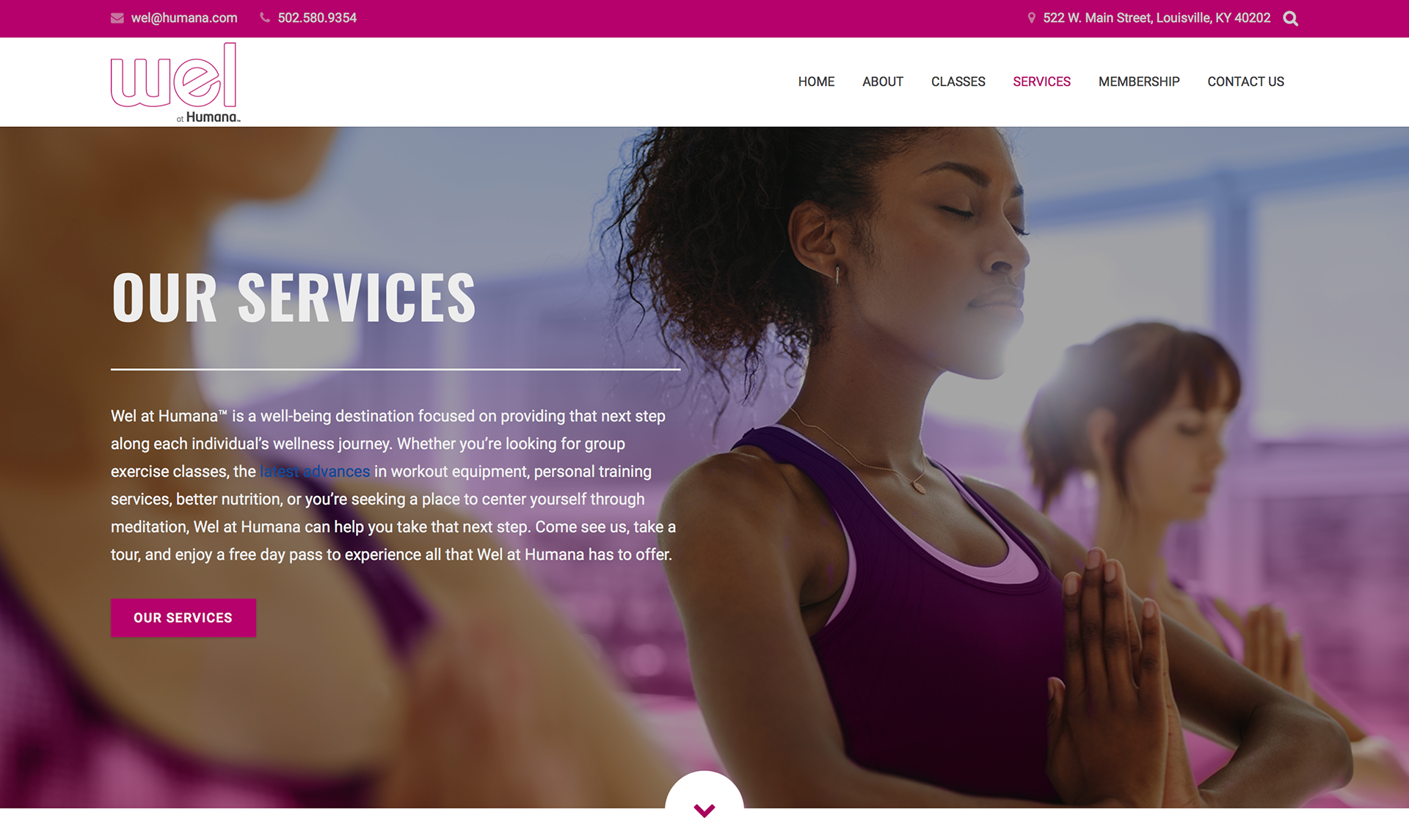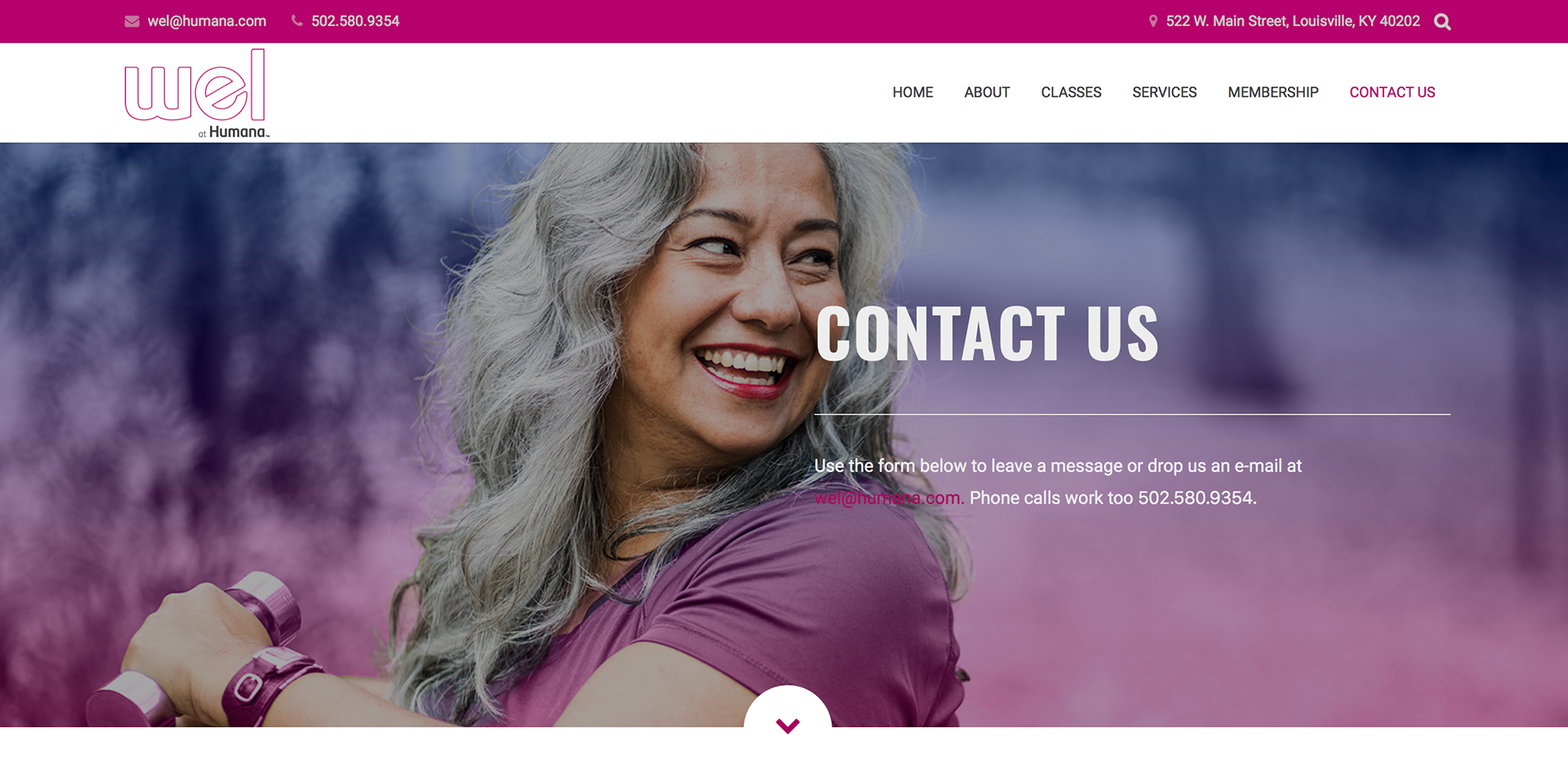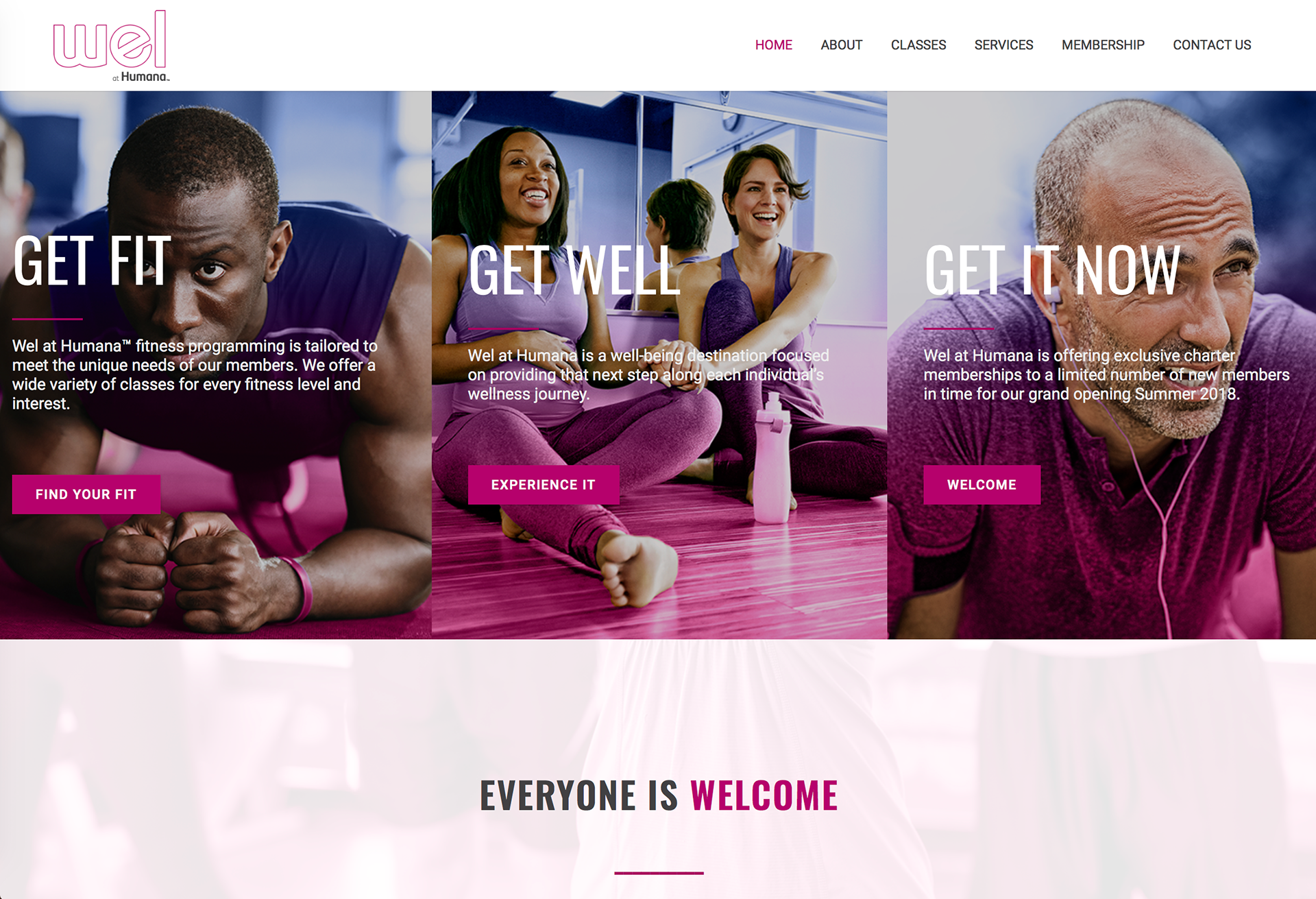 Below: Part of the 30+ icons developed for Wel at Humana.